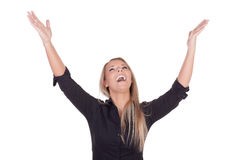 In 2013, Disney released a movie entitled Frozen, and if you're a parent or grandparent, especially of young girls, you're no doubt familiar with the movie's theme song, "Let It Go". (In fact, you may have heard that song ad nauseam and found the idea of letting it go quite appealing!)
Like it or not, this Academy Award winning song delivers a strong message and one that is applicable as we begin a new year. Perhaps you've made a "to-do" list for 2018, but what about a "not-to-do" list? What do you need to "let go" in your life and work?
The #1 best-selling book The Life-Changing Magic of Tidying Up by Marie Kondo praises the concept of letting go of "stuff" – the material things that clutter your space and life. She advocates keeping only those items that bring joy and urges readers to relish the freedom associated with getting rid of things that are no longer useful.
Letting go applies not only to belongings but also to habits, tasks, obligations, commitments (you know…those things you said "yes" to that you now regret) – all of which keep you from being your best. Already this year, I've been purging closets, drawers, and storage areas, and trust me – it feels great! Somewhere I read that one should eliminate old items of clothing to make room for new ones. I like that idea! And I've also let go of a piece of business, an income stream, in order to focus time and attention in another area.
What about you? What are you holding on to that you need to let go? Maybe it's the idea that you don't need help with an issue. Chances are, if you've identified a problem and haven't resolved it on your own, you're not going to. Bottom line – you either won't or can't do it alone. Let go of the fear, the pride, the money – whatever is holding you back – and get help.
Do you need to let go of past hurts, grudges, debilitating thoughts? Do you need to see yourself and others with fresh eyes? Do you need to let go of doing the same old things in the same old way? Do you need to let go of laziness or stubbornness or lethargy, and get up off the couch? Do you need to let go of gossip or selfishness?
Do you need to let go of habits or addictions? TV, internet surfing, your phone, Facebook, sugar, soft drinks, fast food, shopping, overspending, debt, wasting time? ________________ Fill in the blank with your own obsession.
Marie Kondo sums up the issue we all struggle with like this, "When we really delve into the reasons for why we can't let something go, there are only two: an attachment to the past or a fear for the future."
Make a decision to "let go" of something this year. You'll be glad you did.
©Copyright 2017