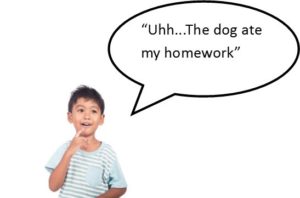 In 1896, the American psychologist and philosopher William James said, "The greatest discovery of my generation is that you can change your life by changing your attitude." James was one of the first great thinkers of his time to address the subject of attitude and the powerful influence that it has on us. He observed that only about ten percent of all people have enough courage to take the risks required to have the richest, fullest, and most successful life possible. The other 90 percent spend their time making up excuses for why their lives aren't turning out very well.
Our attitude is our disposition, our perspective – the way we see things. It is our response to a situation or condition. Although we can't always control the circumstances of our lives, we can control our attitude.
In aeronautics, the word "attitude" refers to the orientation of an aircraft's axes relative to some reference line or plane, such as the horizon. To put it in simpler terms, attitude is the angle between the airplane and the ground. The pilot controls the attitude of the plane, and in like manner, we control our attitude.
If your life isn't where you'd like it to be, perhaps you need to analyze your attitude. What excuses do you use to justify your current condition? Here are some favorites…
I'm too old
I'm too young
I don't have enough education
I have too much education
I'm too busy
I can't afford it
I don't have time
I don't have the energy
I'm not talented enough
I'm not smart enough
…and the list goes on and on.
If you want to move into the top ten percent, isn't it time that you changed your attitude? Isn't it time to see the excuses for what they are? Every excuse is simply a self-imposed roadblock. The only thing stopping you from a better life is you. Drop the excuses. Every action starts with a thought, so change your thoughts, and change your life.
Live a life of no excuses. You'll be glad you did.
©Copyright 2017